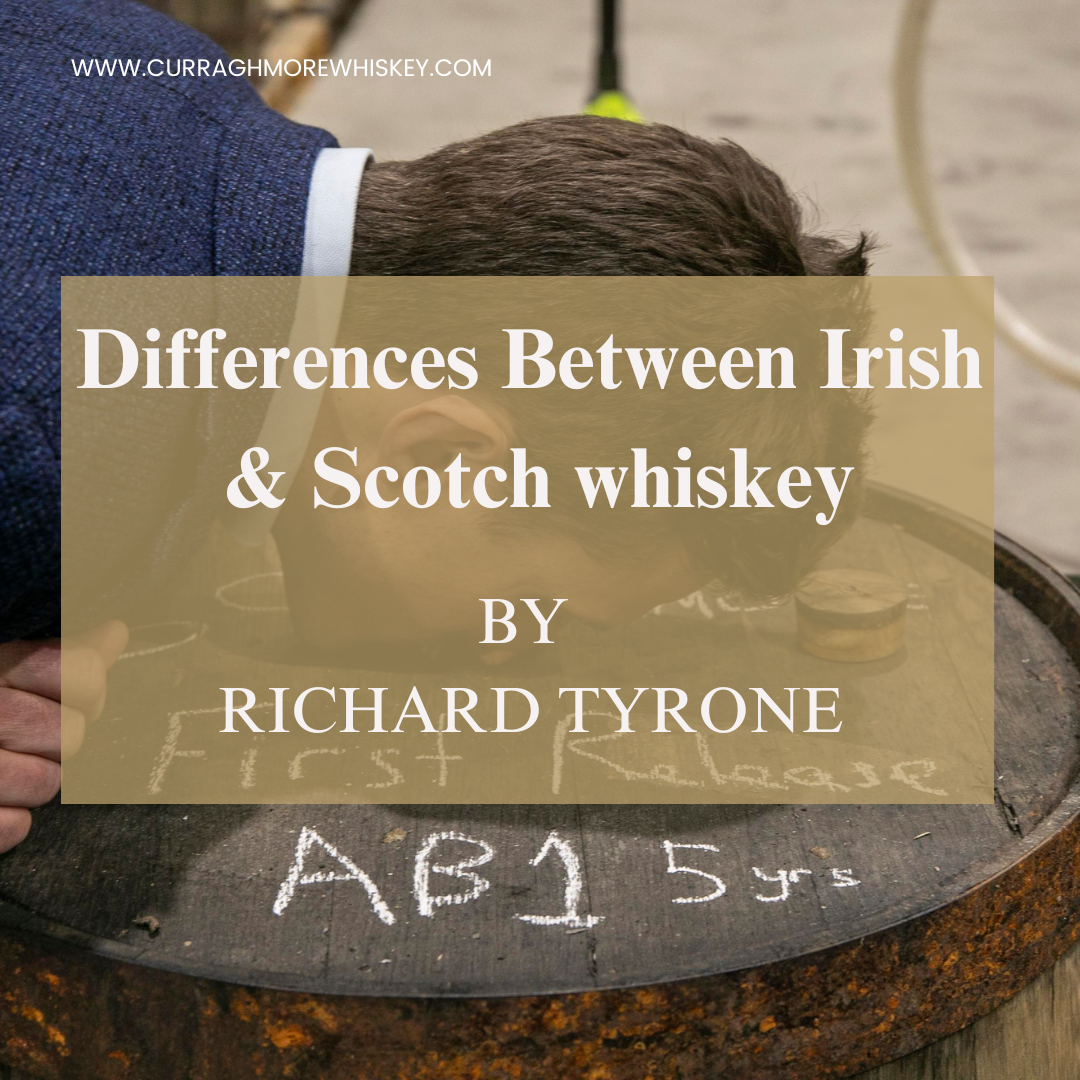 Essential differences between Irish whiskey and Scotch whisky
Anyone interested in whiskey should read this. Here are Richard Tyrone's essential differences between Irish whiskey and Scotch whisky:
Irish whiskey is made in Ireland, whilst Scotch whisky is produced in Scotland. Because of differences in temperature, water sources, and distillation procedures, the geographical location imparts varied differences to the final product.
Distillation Method: Irish whiskey is often triple distilled, producing a smoother, lighter spirit. Although there are exceptions, such as Auchentoshan, which is triple distilled like Irish whiskey, Scotch whisky is typically double distilled.
Influence of Peat: Peat is a decomposed vegetation that is frequently utilised as a fuel source in the malting process. Due to the use of peat in the malting process, Scotch whisky, particularly those from Islay, can have a characteristic smoky and peaty flavour. Irish Whiskey, on the other hand, is often not extensively peated, resulting in a smoother and more palatable flavour profile.
Maturation: Irish whiskey and Scotch whisky must both be matured in wood barrels for at least three years. The sort of barrels utilised, however, can vary. In Scotland, producers can only use casks made from oak. In Ireland producers can not only use oak, but other species of wooden casks. For example, acacia or cherry wood has been used. This gives Irish whiskey producers more room to experiment with different maturation techniques. For our 1st bottle release, we have matured separately in a virgin French oak half casks, an Oloroso Sherry 500lts butt and an ex-bourbon barrel.
Irish whiskey has a lighter, smoother, and fruitier flavour profile, with notes of vanilla, honey, dried fruits and citrus. Traditionally Scotch whisky has a decent deep and smoky flavour profile.
The best way to appreciate the distinctions is to sample a selection of whiskies from each country and establish your own preferred flavour profile.
Here are two of Richard's favourite whiskies you can try to taste the difference:
This post's photo shows Richard nosing the ex-bourbon barrel of our first bottle release, which is available for pre-order here;