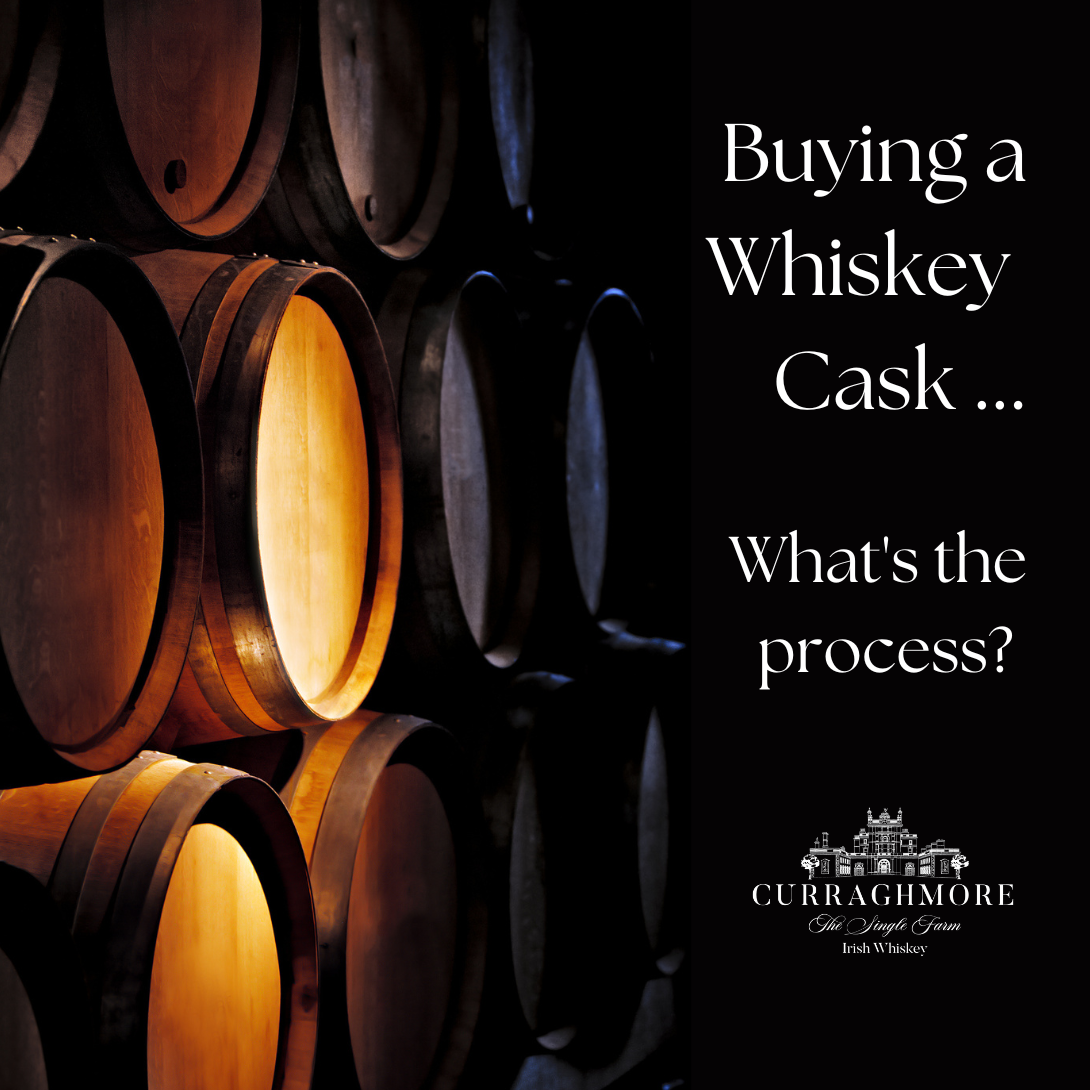 Buying a Whiskey Cask – What's the process?
If you're considering purchasing a cask of whiskey, you may be wondering what exactly is involved in the process – here, we break down the steps for you:
The first step would be to contact Richard directly, either via the enquiry form you can find here or by phone, and he will happily chat you through the various cask options that are available to purchase. Richard will discuss with you your preferred taste profiles and flavours in whiskey and guide you on the different types of casks from which you can choose. We have a wide range of casks available, of different ages, sizes, and cask types – so you will select a cask that is perfect for your preferences.
Once you've decided which cask you'd like to purchase, Richard will issue you a Cask Contract and an invoice. Once this invoice has been paid, and the Cask Contract signed, you will then be issued a Certificate of Ownership. These three documents, under Irish Law, prove that you're the owner of that particular whiskey cask.
Your cask is then stored under bond in a specially selected warehouse in Kilmacthomas in Co Waterford, Ireland. The price of your cask includes 3 years of storage in such a bonded and insured warehouse – any further storage requirements can be secured at an additional cost (currently €48 per annum).
As you are now officially a Curraghmore Legacy Cask member, you will be welcome to visit Curraghmore Estate, see the barley and oats growing on the estate farm, and visit your cask at the Warehouse in nearby Kilmacthomas, once a year. You will also receive a 200ml sample of your whiskey each year.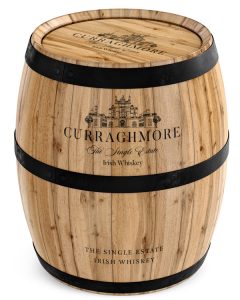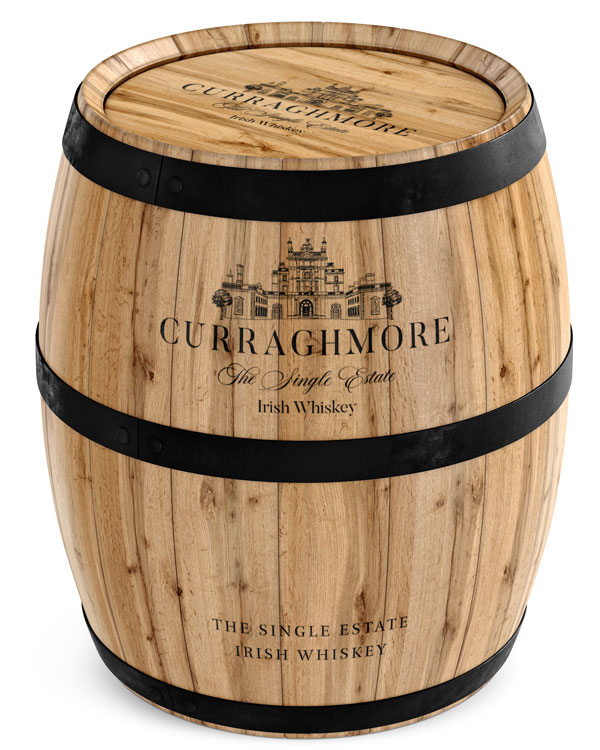 Curraghmore Legacy Cask membership offers a truly unique range of benefits, so you will really feel like part of the Curraghmore family. You will be offered exclusive access to Curraghmore House for private events and will have early access to events and experiences taking place at Curraghmore each year, from theatre productions to music festivals.
Curraghmore has a well-established shoot, suitable for all levels, and shooting days and weekends are available to Cask Members over the winter months. Invite friends and family and make an occasion of shooting on Ireland's largest private domain.
Curraghmore Estate has over 2, 500 acres of formal gardens, woodlands and pastures that are open to Cask Members – we can arrange private guided hikes for you and your party, offering an unforgettable day of exploration. The river Clodiagh runs through the estate, renowned for great trout, and guided fishing trips can be arranged for Cask Members throughout the season.
Ten Stalls is a unique private whiskey lounge available to Cask members for private tasting sessions. Take your seat at the grand table, crafted from a giant oak that fell here at Curraghmore estate, and savour a range of whiskeys, including, of course, your own.
You will have the option to bottle half your cask, or the whole of it, at a time – so you could for example bottle half your cask after 3 years, and then continue to mature the rest of the cask, to be bottled at a later stage. Bottling will incur additional costs, and your whiskey will be bottled at the bottling warehouse in Kilmacthomas. Curraghmore will issue a bottle type and label to be used in the bottling, and you will be able to add your own name or particular phrase to these bottles.
The type of cask you select will have a big impact on the final flavour of your whiskey as the wood imposes a different range of flavours on the maturing whiskey within. Some estimate that up to 80% of the overall flavour comes from the cask. Various factors are at play here, from the origin of the wood (e.g., American Oak versus European Oak), what spirit was previously in the cask (e.g. sherry, port and even cider casks are available), to the condition of the cask at the time of filling – was it 'wet' or 'dry'? You may also decide to finish your whiskey in a different type of cask – so move it from one cask type to another, to add to the flavour profile. We can facilitate this process at an additional cost and can advise you on recommendations.
Once your bottles of whiskey are taken out of bond, alcohol duty (currently €42.57 per litre of alcohol) and VAT of 23% of the original price of the cask, will be due to be paid to the Irish government. We will assist with this process.
Once these duties are paid, delivery of your whiskey bottles to your location of choice can be arranged. You will also be allowed to keep the physical wooden cask once fully emptied.
For Legacy Cask membership enquiries, please visit this page
To find out everything you need to know about casks, check out this blog post and don't forget to follow us on Instagram too!