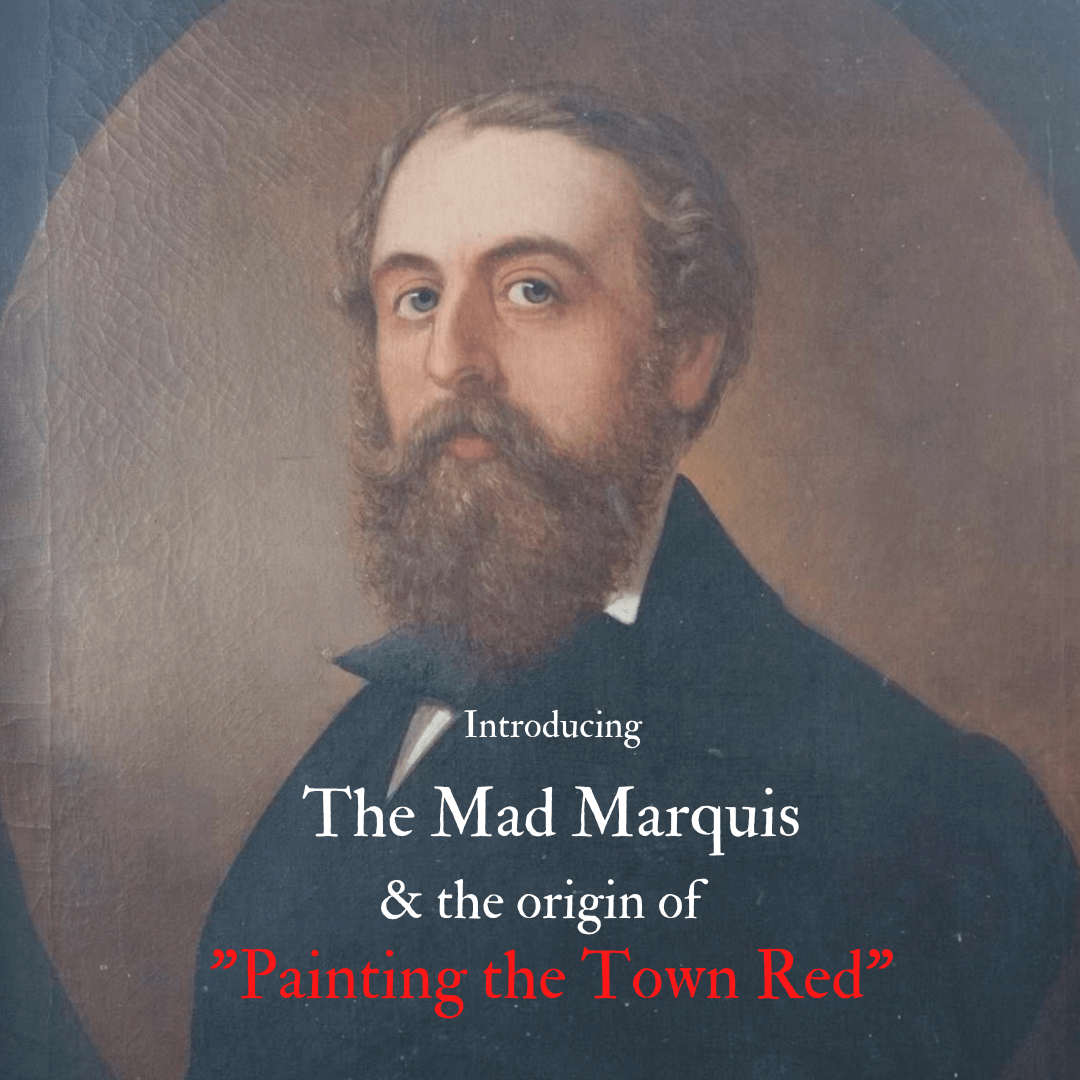 The Mad Marquis and the origin of "Painting the Town Red"
Have you heard the phrase 'Painting the Town Red'? Meaning to engage in a riotous spree, a night of outrageous fun and mischief, typically helped along with one or two beverages of the alcoholic kind… but have you ever wondered about the origin of "Painting the Town Red"?
This phrase owes its origin to one legendary night of debauchery by our ancestor, Henry De La Poer Beresford, 3rd Marquis of Waterford (1811-1859)… To his friends he was Henry de la Poer Beresford; to the public, he was 'the Mad Marquis'.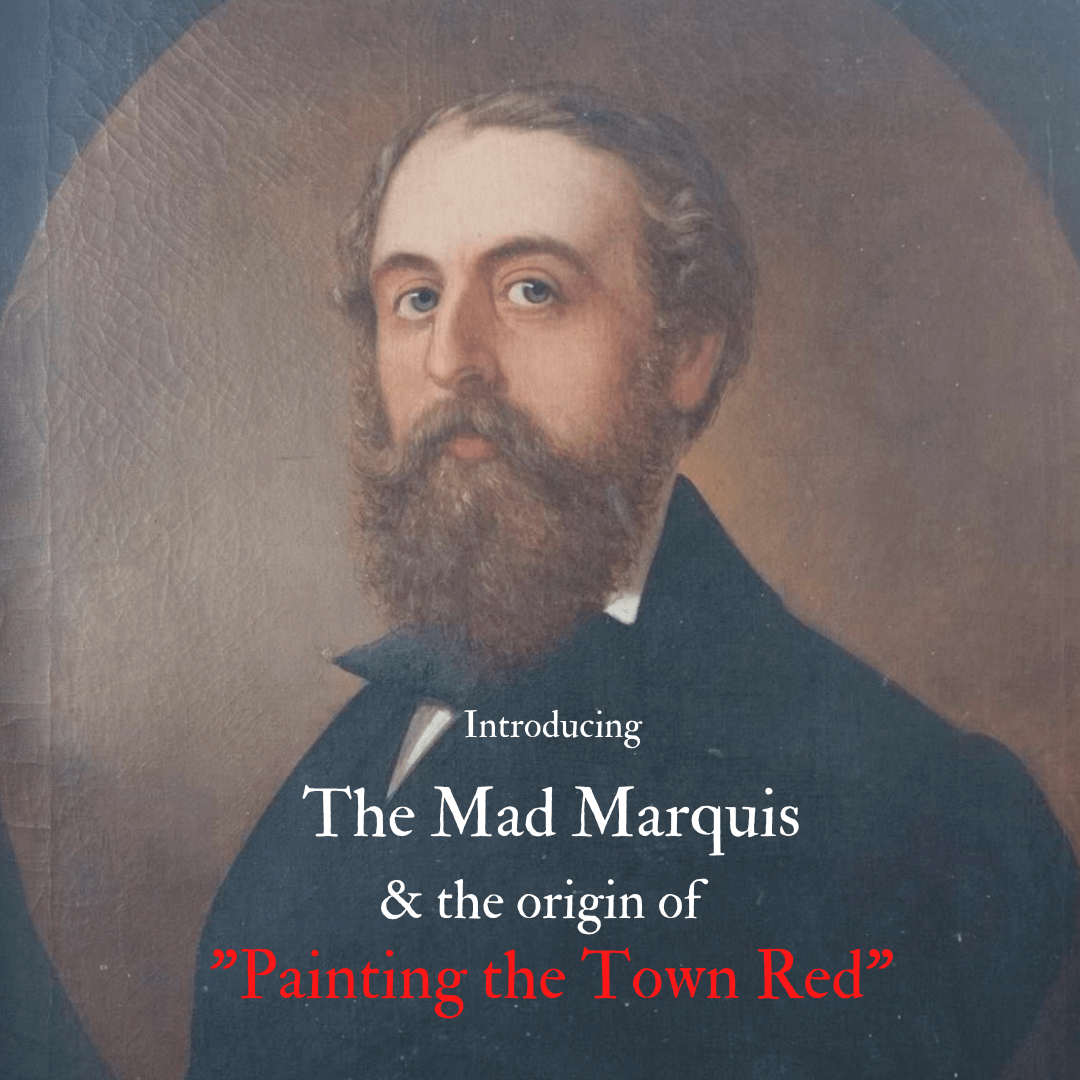 According to legend, on April 6, 1837, Beresford and a group of companions arrived at the tollgate of Melton Mowbray, a small town about 20 miles outside of Nottingham in the UK.
After a day of gambling, racing, and (all but non-stop) drinking at the Croxton Park races, Beresford and his crew were in typically boisterous form—and in no mood to be held up by a sleepy tollgate operator. Unfortunately for the operator, the gatehouse was in the midst of being repaired and alongside it were strewn workmen's ladders, tools, and pots of paint.
Seeing an opportunity for mischief, Beresford grabbed the paint and began daubing it over the tollgate (and, according to the story, the tollgate keeper himself). From there, he and his friends headed into town.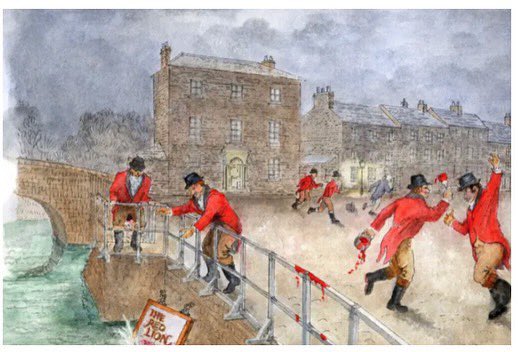 In the centre of Melton Mowbray, Beresford's riotous group continued their unruly rampage. The pub sign was torn down. The post office window was smashed. Gardens were trampled. A police constable who tried to intervene was knocked to the ground. And through it all, everything—walls, windows, doors, signposts, and even the policeman's face and neck—were daubed in bright red paint.
The following morning, the people of Melton Mowbray were in an uproar. Beresford and his companions were promptly arrested and made to cover the cost of all repairs; eventually, they were charged with common assault, and fined an eye-watering £100 each (equivalent to more than €12,000 today). Beresford's night of literally "painting the town red" had cost him dearly.
But his legend and the phrase live on to this day, and we think you'd agree that you really can't put a price on that!
That's the legacy that's distilled into Curraghmore Whiskey, a 100% authentic, truly single-estate whiskey, crafted from barley grown on Ireland's oldest family farm. With over 850 years of history from Ireland's oldest family estate, Curraghmore Whiskey offers a taste and provenance that is unmatched.