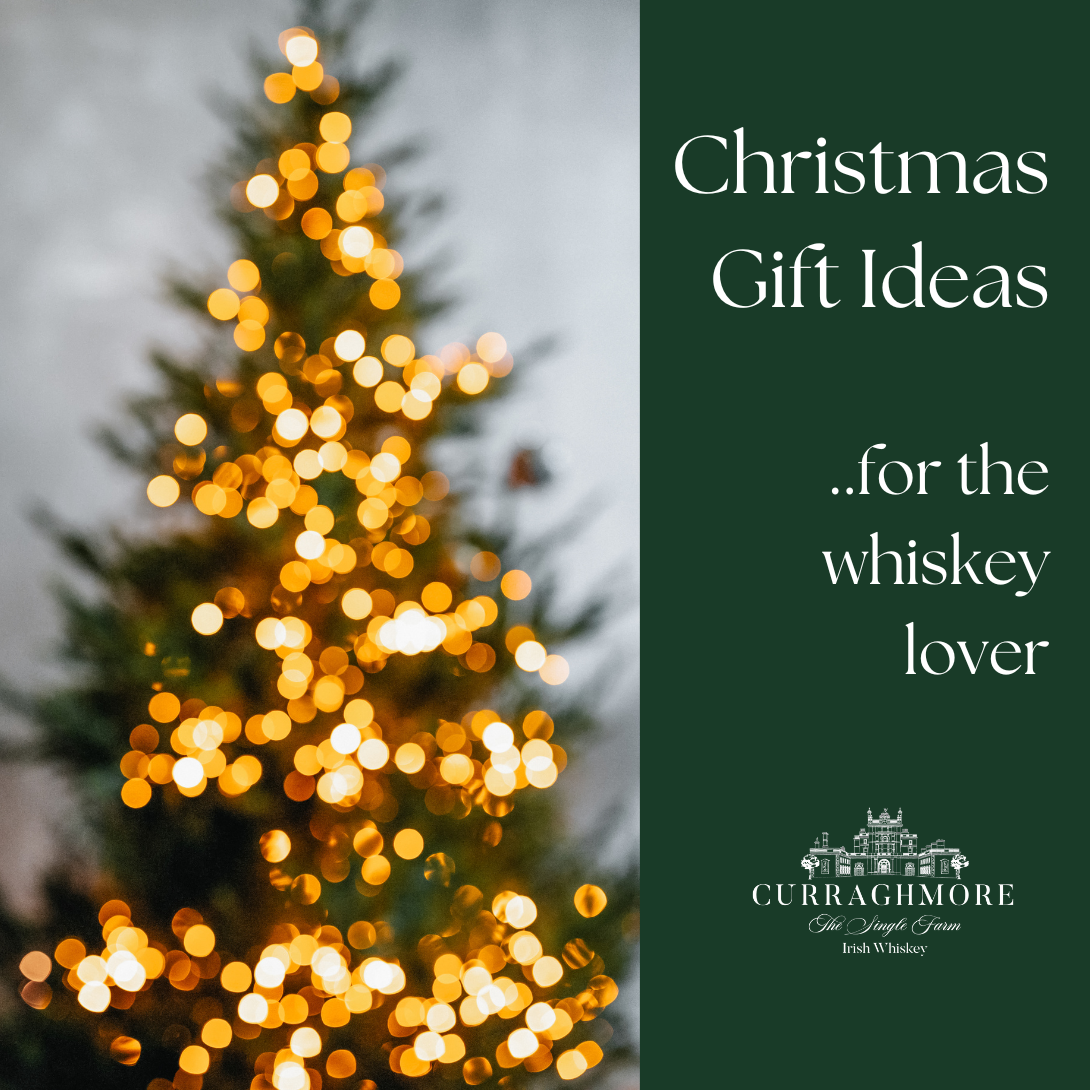 Christmas Gift Ideas for the Whiskey Lover in your life
If you're looking for some great Christmas gift ideas for the whiskey lover in your life, or indeed for yourself, we have you sorted! Here's our Christmas wishlist for great Christmas present ideas for that whiskey buff in your life.
(Top Tip: Open the links on your partner's computer, if you'd like to be gifted any of these yourself – and let the retargeting ads work their magic – your partner will see ads for these items again and again… a not-so-subtle nudge, if you will!)
A Subscription to Irish Whiskey Magazine
Immerse yourself in the exciting world of Irish whiskey
Whether you are an expert or just embarking on your journey into Irish whiskey, Irish Whiskey Magazine will provide you with authentic content, insights and resources in an engaging and immersive manner. The beautiful print publication delivers a beautiful tactile experience and their digital offering compliments this while enabling you to contribute, interact and review the most comprehensive online resource for the fabulous Irish whiskey community.
Membership to a Whiskey Club
Stories & Sips is an Irish whiskey club that brings people together via great whiskey experiences, unique whiskey releases and remarkable cask programs.
They believe that Irish whiskey brings people together and when that happens stories are told, sips are shared and friendships are made. The Stories & Sips Whiskey Club exists to bring people together from across the United States with a shared love of Ireland and Irish whiskey.
Stories & Sips Whiskey Club is a membership-based club where Irish whiskey fans can access educational materials, gain entry to online tasting events, meet-the-makers events, and in-person events and be eligible to purchase exclusive club bottlings, share in cask programs and whiskey tasting and sampler kits.
Curraghmore Whiskey Legacy Cask Membership
Become part of our story
Become part of the Curraghmore story and carry the legacy forward – our cask membership programme is now open to expressions of interest. We are proud to offer a strictly limited number of casks for purchase, and we look forward to sharing the unique benefits of the Curraghmore Legacy Cask Membership with you.
Immerse yourself in the Curraghmore story by investing in a cask of 100% authentic single farm pot still whiskey. Savour the journey of your cask from the first sample to the final bottling, and gain exclusive access to Curraghmore Legacy Cask Members' experiences. We look at these casks as a way members can create their own whiskey legacy while absorbing the history, beauty and heritage of Curraghmore.
Curraghmore Legacy Cask Membership is also an excellent option for groups or syndicates to consider investing in together – we have syndicates of up to 10 people who club together to buy a cask and savour the experience together.
You can purchase an NFT of a share of a Curraghmore Whiskey cask, starting at $999, here and we are just about to release a beautiful Laphroaig cask: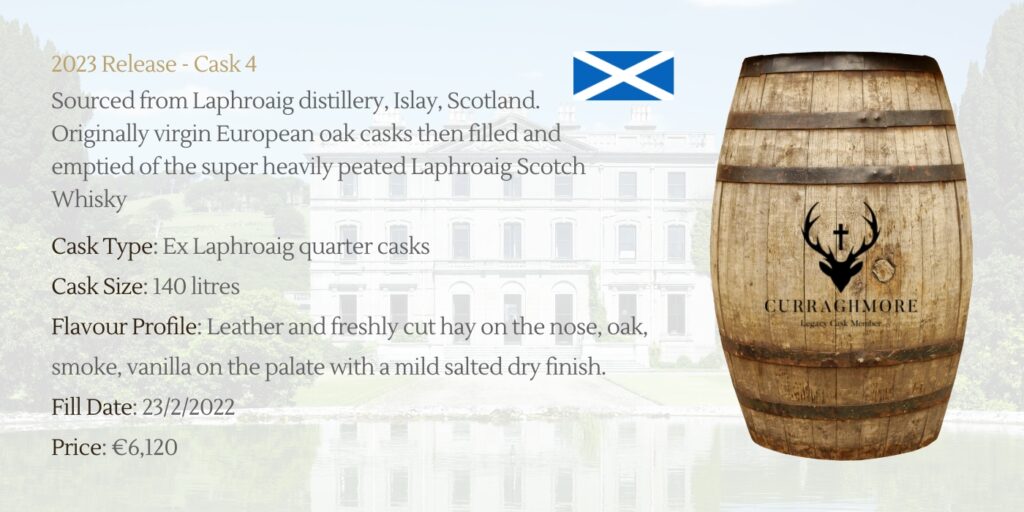 Redbreast 12-year-old Birdfeeder
The former World Whiskey of the year, Redbreast 12-Year-Old now comes complete with a limited edition copper-cased branded bird feeder a collaboration with Birdlife International.
The intricately designed shell sits around a bottle. Once removed from the bottle, the casing can be filled with bird feed and hung in the garden to keep our feathery friends fed as the weather gets colder, protecting common species from becoming endangered. The bird feeder enables whiskey fans to sit back and enjoy a warming drink in the comfort of their own home while watching nature fly by.
The perfect gift for a whiskey lover!
Buy Here

Whiskey Glassware
Developed to elevate your favourite whisky (or whiskey)—whether Scotch, Bourbon, Rye, Canadian, Japanese, you name it—the Norlan Whisky Glass has been designed to capture whisky's unique aromatics and flavours and deliver them to the senses like never before.
The Rauk Heavy Tumbler is a modern interpretation of the classic old-fashioned glass. The glass has been developed for whisky drinkers who prefer their spirit chilled on the rocks.
And for those who revel in the crafted cocktail, the tumbler features a core innovation. Inside the glass lies an array of extruded chevrons radiating from the center, which serve to provide friction for gripping ingredients used in muddled drinks. We think this is pretty special!
Whiskey Master Class
Go beyond the glass and discover the secrets behind your favourite style of whiskey. Over the past three decades, Lew Bryson has been one of the most influential voices in whiskey – a longtime editor of Whisky Advocate and author of the definitive guide Tasting Whiskey. In this book, Lew shares everything he's learned on his journey through the worlds of bourbon, Scotch, rye, Japanese whiskey, and more (yes, there are tasty Canadian and Irish whiskeys as well!). In this book, you'll find it all: An overview of the different types of whiskeys, including the rules and identities of each. He also includes information on craft whiskeys, which tend to be more creative and freewheeling than the styles made by traditional producers. Exploration of the key whiskey ingredients, with a close look at the flavour contributions of malt, peat, corn, rye, wheat-even water matters.Distillation for non-distillers and the beauty of barrels: Whiskey is both an art and a science, and what's in the glass is affected by things like pot stills vs. column stills, barrel char, and of course, time. Numerous interviews with master distillers, still makers, and other artisans at the top of their field.Tasting notes throughout so you can identify the whiskeys you might want to try next. Every chapter contains a variety of unique, often behind-the-scenes photography. And with whiskey as the subject, this is a class where you'll want to do the homework!